What is E-mail Marketing?
E-mail marketing is way of generating sales through the use of an electronic sales letter. Although e-mail campaigns can be an effective method of sales, it has its weaknesses, and needs to be done right to be effective.
Advantages of E-mail Marketing
E-mail marketing targets the consumers that are more likely to convert. The fact that the consumer opt-in to the brand indicates that the consumer shows interest. A small discount can easily generate leads.
E-mail marketing is cost effective, as the costs of sending out e-mails are less costly than other means of marketing.
E-mail marketing is easy to track and analyze the ROI since the sales funnel is concentrated and the CTR is easily tracked.
E-mail is widely popular and there are approximately 3.146 billion e-mail accounts in the world in 2011.
Limitations to E-mail Marketing
E-mail Marketing requires a substantial amount of fans and opt-ins, and e-mails addresses can be difficult to obtain, or rather, e-mail addresses that visitors use regularly is hard to obtain. Most internet users are well-accustomed to the spamming nature in the internet world so in general, internet users have sets of e-mail addresses. Users are more likely to opt-in with the e-mails that they seldom use to avoid spam altogether. This consumer behaviour reduces the opening rate of opt-in e-mails drastically.
Internet users are now more aggressive towards e-mail sales letters. Even though users may opt-in to get a share of the benefits (as most opt-ins provides users with benefits such as discounts), users are less likely to unsubscribe than it is for them to mark the e-mail as spam. Being marked as a spam increases the likelihood of being put in the ban list. A ban list is a master list of e-mail accounts that the e-mail providers choose to suppress all incoming e-mails from. The problem is that some company may choose to use the e-mail service from the domain, which can cause the company domain to be blocked entirely.
E-mail marketing has very little rooms to work with. Unlike websites with plug-ins or flash or other effects, e-mails are less flexible, so the sales letters designs can be a difficult task.
In some regions strict laws and regulations govern whom to and what you can market via e-mail. In Canada for example the forth coming Bill C-28 requires that a company have an existing business or personal relationship prior to sending ANY e-mail. In other words the recipient must already have given you permission to send an e-mail, allowing them to opt out DOES NOT suffice. Fines for violating this will be potentially into the millions of dollars!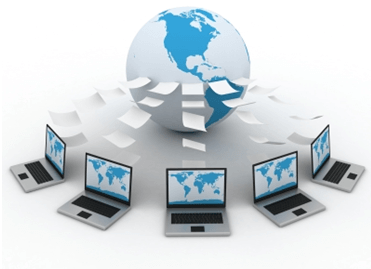 Components of E-mail Sales Letter
Attention
E-mails can usually grab the user's attention with either the top banner or the subject of the e-mail. In order to grab the user's attention, sales letters must have catchy subject line and intriguing banners.
Interest
Having the attention of the user is the first step so that the user does not delete the e-mail on the first sight, but the next step to convert users is to grab their interests. Different segments of markets will have different interests. For example, for woman, beauty and love are generally high interest. Cosmetic brands may have a sales letter with a picture of a beautiful woman with the following content "Do you want to know my secret to be 50 but look like 30?"
Desire
Even though users may have interests in the subject, it does not guarantee the sales because users may deem the subject to be irrelevant to them. Therefore, it is important to create desire, or to make the users crave for the service or products. A simple tactic is to provide clear benefits to the reader or offers a solution to well known consumer concerns. For example, products that provide benefits for issues pertaining to aging skin could be addressed by an e-mail touting the possibility of prolonged youth; which plays on the desire many consumers have, and is a big driver of the purchasing cycle of cosmetic products.
Action
Actions refer to the phase where customers are ready to purchase the product. Undoubtedly, if an e-mail doesn't offer the customers the convenience of a click of a button, the customers may not convert, especially with products that are impulse purchase.
Clearly, e-mail marketing is not a marketing venue to be neglected. Guaranteed SEO offers a full range of e-mail marketing services that include the design, the tracking, and the report in e-mail campaigns. Increase your sales with our E-mail marketing services today! Give us a call at 1-866-588-8282.