Direct email marketing is a form of digital marketing in which businesses send promotional messages or advertisements directly to a targeted group of individuals via email. The goal of direct email marketing is to promote a product or service, build brand awareness, and encourage recipients to take a specific action, such as making a purchase or visiting a website.
Why Use Direct Email Marketing Campaigns?
Direct email marketing campaigns can be highly targeted, allowing businesses to reach specific demographics or groups of individuals based on their interests, demographics, or purchase history. Businesses can use a variety of data, such as email addresses collected from website sign-ups or purchased lists, to target their audience.
Some of the typical elements of a direct email marketing campaign include:
A clear and compelling subject line
Personalization, such as addressing the recipient by name
A clear call to action
A visually appealing design
A clear value proposition
Direct email marketing can be an effective way to reach a large audience at a relatively low cost and can be easily tracked and measured for its effectiveness.
Is it Easy to set up an e-mail marketing campaign?
The process of planning and executing a successful direct email campaign can be complex and time-consuming, but done correctly; it can also be a highly effective way to reach and engage with potential customers. Direct mail campaigns are a great way to "co-market" and enhance your efforts with SEO, PPC, and social media.
Note:
Everybody uses e-mail and for some audiences, it's the most effective way to stay in touch with your customers. That said EVERYONE hates SPAM and it is important to respect your audience's time and intelligence. It's also important to comply with laws and regulations such as the CAN-SPAM Act in the USA, or CASL in Canada which regulate the sending of commercial emails.
How to create a successful email marketing campaign?
Here are five essential things you need to consider when planning a direct email campaign.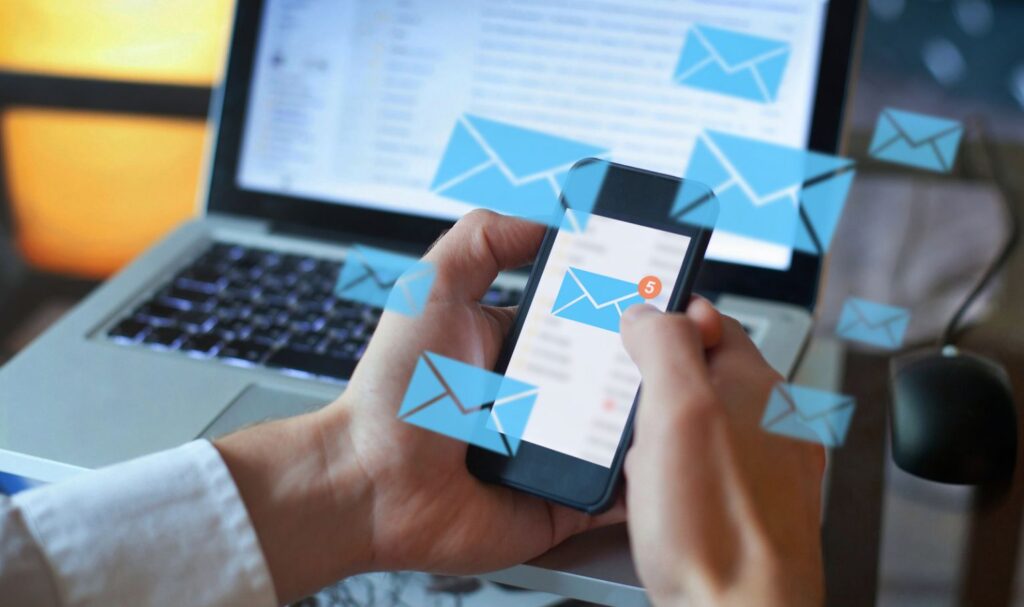 Tools to help you start.
– Mailchimp
– Constant Contact
– Campaign Monitor
– GetResponse
– Adobe Creative Cloud or Canva
What do you Need?
– Engaging content
– Images and Videos
Five steps to help you plan your email campaign:
Considering these five essential factors, you can create a direct email campaign that effectively promotes your business and drives results.
If you are looking for more detail on each of these main points, please read on.
Define your target audience
How to make sure you are talking to the right audience? If you are not talking to people who will want your offer or be moved by your message then you may be barking up the wrong tree.
Note:
In many jurisdictions, there are laws in place that clearly define to whom and under what circumstances you are allowed to send mass e-mails to people. Be sure you take the time to familiarize yourself with the specific laws of the places you are sending to or you could end up facing some nasty fines or worse.
Consider these five points to refine the process of defining your target audience and make sure that your offer has the best possible match with its recipients.
Use data to inform your audience definition: Look at your existing customer data to see who is most likely to purchase from you. You can also use tools like Google Analytics to learn more about the demographics and interests of your website visitors.
Consider the purpose of your campaign: What is the goal of your email campaign? Are you trying to drive sales, increase brand awareness, or build engagement with your audience? Your target audience should align with the purpose of your campaign.
Define personas: Create detailed profiles of your ideal customers, including their characteristics, needs, and behaviours. This can help you to understand better who you are trying to reach and how to speak to them in your email campaign.
Segment your audience: Consider dividing your audience into smaller, more specific groups based on shared characteristics or behaviours. This can allow you to create more targeted, relevant messaging for each segment.
Test and refine: As you gain more data and insights about your audience, be sure to test and refine your definition continually. This will help you to ensure that you are targeting the right people with your email campaigns.
Create a compelling subject line
A catchy subject line is important and helps your message stand out. Here are some tips that might help you strike the right tone with your subject line.
Keep it short and sweet: Subject lines that are too long or convoluted are more likely to be truncated or overlooked. Aim for something that is concise and to the point, ideally fewer than 50 characters.
Use actionable language: Encourage people to take action by using verbs like "get," "learn," "discover," or "save." This can help to create a sense of urgency and entice people to open your email.
Personalize the subject line: Using the recipient's name or other personal information can make the email feel more relevant and increase the chances of it being opened.
Test different subject lines: Try out different versions of your subject line to see what works best. You can use A/B testing to compare the performance of two different subject lines and see which one performs better.
Consider the context: Think about where and when your email will be opened. For example, if you know that many of your recipients check their email first thing in the morning, you might want to use a subject line that is more eye-catching or urgent. On the other hand, if your email is more informational in nature, you might want to use a subject line that is more descriptive and informative.
Design an engaging email
Surely you get messages every day where the overall format or visual characteristics make you notice it. Sometimes sparse and simple is the key, and sometimes elegant design works better but either way the following points should be considered.
Use a clear and compelling layout: Consider the overall look and feel of your email, including things like font choices, colour schemes, and spacing. Aim for a design that is visually appealing and easy to read.
Make sure your email is mobile-friendly: With the increasing prevalence of smartphones and tablets, it's important to ensure that your email looks good and functions well on mobile devices. Use a responsive design or create a separate mobile version of your email to ensure that it looks great on all devices.
Use strong and compelling headlines: The headline is the first thing that people will see when they open your email, so it's important to make it count. Use strong, actionable language to grab people's attention and entice them to keep reading.
Include clear and concise content: Use simple, easy-to-read language and break up your content into shorter paragraphs and bullet points to make it easier for people to scan and absorb.
Include a strong call to action: What do you want people to do after reading your email? Make it clear with a strong and compelling call to action, such as "Sign up now," "Learn more," or "Buy now." Use buttons or links to make it easy for people to take the desired action.
Here are Five Top tools to help you design your ideal email.
Five highly rated design tools that have FREE versions to get you started
You may also want to consider
HubSpot Marketing Hub (free version)
MailerLite
Sendinblue
Benchmark Email
Zoho Campaigns
There are literally dozens of other tools so spend a little time researching what works for your needs and integrates with the tools you use. Also remember to check out pricing because sometimes the tool that is FREE to start with becomes more expensive more quickly as you grow your audience, and the volume of mails sent out.
Test and optimize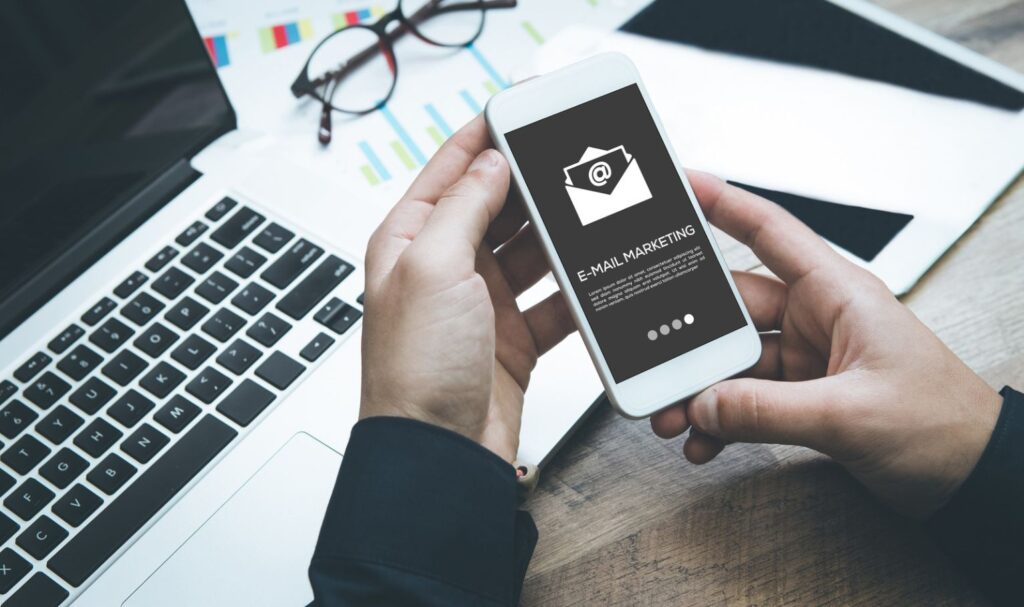 Test the Subject line: The subject line is the first thing that people see when they receive your email, and it's crucial to get it right in order to increase the chances of your email being opened. Testing different versions of your subject line can help you to determine which one is most effective at grabbing people's attention and enticing them to open your email.
Optimize your Email design: The design and layout of your email can impact how people perceive and engage with your message. Testing different designs and layouts can help you to determine which ones are most effective at engaging your audience.
Test and Optimize your Call to action: The call to action (CTA) is the part of your email that tells people what you want them to do next. Testing different CTAs can help you to determine which ones are most effective at driving people to take the desired action.
Try Segmentation: Segmenting your email list into smaller, more targeted groups can help to improve the relevance and effectiveness of your email campaigns. Testing different segments and targeting strategies can help you to determine which ones are most effective at driving engagement and conversions.
Timing and frequency: The timing and frequency of your emails can impact how people respond to your messages. Testing different send times and email frequencies can help you to determine the optimal schedule for your campaigns.
Obviously, testing and optimizing is easier to do when you are dealing with a large enough volume of emails where you can collect sufficient volumes of feedback data. Smaller e-mail lists may only get a few responses making it harder to infer much or see clear trends, but the more you can test and optimize, the better your e-mail campaign will work. If you have over 500 recipients or over 2000, then the following PRO TIPS might prove useful.
THREE PRO TIPS FOR TESTING:
1. Test in stages: Rather than trying to test everything at once, consider testing one element at a time and gradually building up to more complex tests. This can help you to more easily identify the factors that are driving the results of your campaigns.
2. Use multiple testing methods: There are a variety of testing methods that you can use, including A/B testing, multivariate testing, and cohort analysis. Utilizing a combination of these methods can help you to get a more comprehensive understanding of what's working and what's not.
3. Don't be afraid to experiment: Testing and optimization is all about trial and error, so don't be afraid to try new things and see what works. Be open to the idea that your initial assumptions might be wrong, and be willing to pivot and try something new if the data suggests it's necessary.
Track and analyze results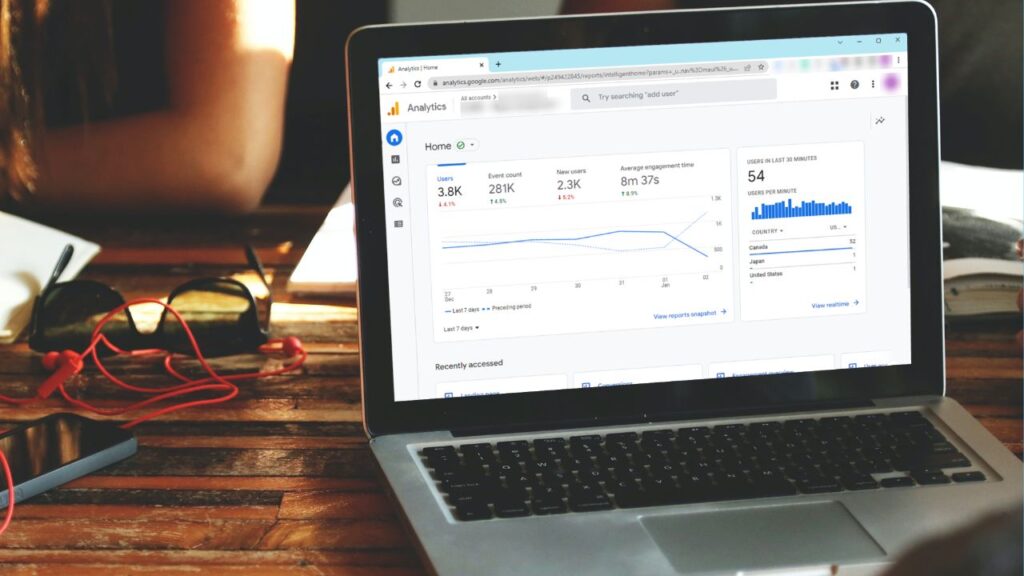 IF you don't track and analyze your e-mail campaign results then you simply don't know what is going on and where to make improvements. We recommend the following as five key things you want to do with your e-mail campaigns.
Use email marketing software: Many email marketing platforms offer a range of tools for tracking and analyzing the performance of your email campaigns. These might include metrics such as open rate, click-through rate, conversion rate, and more.
Set up Google Analytics: If you have a website, you can use Google Analytics to track the performance of your email campaigns. This might include things like the number of visits to your website from your email, the pages that people visit, and the actions that they take.
Use UTM parameters: UTM (Urchin Tracking Module) parameters are tags that you can add to the links in your email to track the performance of your campaigns in Google Analytics. By adding UTM parameters, you can see which email campaigns are driving the most traffic and conversions on your website.
Use conversion tracking: Conversion tracking allows you to see which email campaigns are driving the most conversions, such as sign-ups, purchases, or form submissions. This can help you to understand which campaigns are most effective at driving desired actions from your audience.
Monitor your email deliverability: It's important to make sure that your emails are actually reaching your audience. Monitor your email deliverability to ensure that your emails are being delivered to the inbox rather than being caught in spam filters. This can help you to identify any issues and take steps to improve your deliverability.
The Pro's secret weapon
UTM (Urchin Tracking Module) parameters are used by professional digital marketers to gain access to all kinds of useful data and can be employed to do the following.
Track the performance of specific campaigns: By adding UTM parameters to the links in your email, you can track the performance of specific campaigns in Google Analytics. This can help you to see which campaigns are driving the most traffic and conversions on your website.
Monitor the effectiveness of different marketing channels: By using different UTM parameters for different marketing channels (such as email, social media, or paid advertising), you can see which channels are most effective at driving traffic and conversions on your website.
Identify top-performing content: By adding UTM parameters to the links in your email that point to specific pages on your website, you can see which pages are getting the most traffic and engagement from your email campaigns. This can help you to identify your top-performing content and create more of it.
Compare the performance of different email campaigns: By using different UTM parameters for different email campaigns, you can compare the performance of different campaigns and see which ones are most effective at driving traffic and conversions.
Understand the user journey: By using UTM parameters to track the actions that people take on your website after clicking a link in your email, you can get a better understanding of the user journey and see how your email campaigns are contributing to conversions.