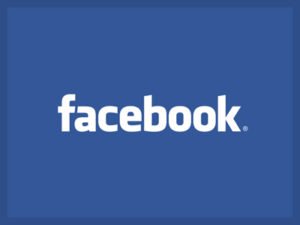 Using Facebook for customer interaction and to discover new business should be part of every corporate social media strategy. Facebook has more than 900 million users who you could potentially reach with a simple status update and thousands of businesses are using it to communicate effectively with their clients. Facebook pages also offer helpful analytics and likes on your links are taken into account by search engines. Each social media platform differs from the other and you shouldn't be using the exact same techniques if you really want to get the most out of internet marketing. Read below for a few hints to help your business manage your Facebook page as efficiently as possible.
Content is king
Facebook has more freedom than social media platforms like Twitter because there are fewer restrictions on word limits and displaying content such as pictures or video doesn't have to be done via outside link or clicking expand on a Tweet. The more relevant or interesting your content is to your consumers, the more likely it is that they will share it with their friends. Focus on unique updates that are relevant to your company's industry and audience rather than posting status updates like you would on a personal account.
Interact!
A popular social media blog, Mashable, says: "fans want to engage — sometimes they just need an invitation." Communication is a two way street! Don't just fill everyone's timeline with one dimensional business updates. Ask open ended questions if you want increase customer interaction and reply to comments posted on your page even if you are just saying thanks. It's okay to ask your fans to like or share your posts and often they will respond to this encouragement. Speaking with your customers helps them to develop a relationship with your business and they will view your company as something more just than another corporate brand. Facebook can be used as a customer service platform too. You can publicially address customer concerns, ask for feedback and more.
Reward your Facebook fans
You can stand out from the crowd by showing your fans exclusive content that isn't available on your website. Whether it is a photo of an office outing, or competitions and special offers, this type of content will all be appreciated by your customers. You can also make new announcements to your Facebook fans first and give them early access to exclusive material or events.
Measure your stats
This is important for any internet marketing strategy and is the best way to keep track of what's working and what is not. Measuring your statistics on Facebook Insights will let you know what your customers are engaging with and what they don't appreciate. If you want more engagement and more fans, keep track of statistics and use them to effectively cater to your audience.
Make it pretty!
Your company Facebook page may be the first impression potential customers receive so make sure it looks like something you would want to represent your company. A clean and professional design is the best way to go. Remember you can also set up a custom username which will be displayed in the URL when someone searches for you (facebook.com/yourname) once your page reaches 25 fans. This may help more people to find you and make linking to your page easier.
Spread your internet marketing influence
The Reach and Engagement sections can be used with Facebook Insights to discover people you may reach that don't currently like your page. Keep your fans engaged and interacting with your page and their friends may see all of the content they are liking or commenting on. This may pique their curiosity and cause them to like your page. Facebook Ads can also be used to promote your content and don't forget to link to your other websites or social media pages on your Facebook.
If you really want to take your social media to the next level and have a dedicated team of expert staff working on your internet marketing, contact Guaranteed SEO. We have been in this business for 16 years and have the knowledge, motivation and experience to give your company the best possible results. Check out our Facebook page too!