So you are investing in digital advertising. You are paying an agency to manage your campaigns and help you grow your business. But what if you expected more? Are you sure your Pay-Per-Click (PPC) agency is doing their best for your business?
Unfortunately, that happens – there have been some cases when agencies are reported to have disappointed clients. If you think the money spent by your agency does not bring enough results, this article is for you: we will show you 6 signs that you should fire your PPC Agency right now.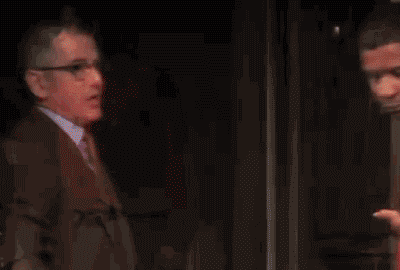 #1 No Access to Your PPC accounts
It is highly advisable that you personally set up your own PPC ads accounts. Platforms like Google Adwords, Bing, Yahoo and Facebook, to name a few, are making it easy to get started with an account. The first steps are quite simple to follow. In addition, your agency should be able to guide you through this process as needed – and later you can give them access to manage your campaigns.
If for some reason you are not able to create your own accounts, that's ok – your PPC agency can create them for you. But make sure they will provide you with owner access rights: that way, you can manage your account and keep it under your control, making it easier to switch between agencies in the future.
#2 More Focused on Vanity Metrics than ROI and conversions
Who else feels warm and pompous after getting a huge number of likes on social media for sharing a joke? In the PPC or advertising world, these impressions, likes or followers would be categorized as "Vanity Metrics". However, the reason why you got into PPC advertising is almost always to grow your business online. Measuring your conversions, whether it is the number of forms completed, phone calls received or online bookings, is crucial. Your agency should always focus on "how much you are getting for each dollar spent".
If the agency managing your PPC advertising only reports to you those vanity metrics, it should be an immediate red flag: implementing a proper tracking to understand how well your ads are converting will guide you and your agency so your budget can be spent effectively.
#3 Agency not Monitoring or Updating Account
Your PPC ad campaigns are like plants: you plant a seed and it needs regular attention for it to grow. There are times when we need to wait in order to collect data and make more educated decisions, but your Agency should be attending to your account regularly. Your ad campaigns almost always result in wasted dollars if they are not carefully monitored. If that's the case with your current agency, you should consider terminating their contract.
You can locate and monitor your account at the change history to make sure your Agency is performing the task you hired them for.

#4 Not Certified by Google
There is no certification required to manage or get an MCC (My Client Center) account from Adwords, therefore, it is quite easy for anyone to claim they are an Adwords expert in other to get management offers.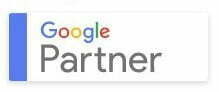 One way to find a legitimate Agency is to request for their Partner certification, it helps in studying their state or progress in the Adwords platform.
#5 No Clear Pricing Model
It is very important that you have a very clear indication of the amount you pay for clicks on your ads. Entrusting the payment plans to fraudulent agencies can result in unnecessarily high maintenance fees. If you gave your agency $10,000 each month, how much of this budget has really been spent on ads? How much did the agency keep for themselves? The best option for you is to pay your media directly to the advertising platform, clearly separated from your agency's fee.

#6 No Reporting
It is natural and expected of reliable managers to report to their boss monthly, weekly or daily. Is the business on track with the objectives? Are our advertising campaigns providing good results? You need your agency to give you regular updates in order to be able to report the results accordingly.
At the very least your agency should send you the most important metrics:
The budget spent, for each campaign (search, social, display, remarketing…).
The number of clicks, for each campaign & Adgroup or keyword.
The number of conversions, with the type of conversion and the conversion rate.
The cost per acquisition (CPA), and if this is an e-commerce website the Return On Investment.
While the data is important, you also need to understand what it means and what courses of action are required in order to improve the campaigns further. Your agency should provide you valuable insights on what they are trying to accomplish, how their strategy is aligned with your business objectives and what the expected results should be to consider the campaign successful.
If your current agency is not providing you this kind of valuable information, you should ask them immediately. And if they won't or cannot deliver, you may want to search for someone else to manage your marketing budget.

Conclusion
With a very effective PPC campaign, your business could be hitting great strides – and to achieve such heights, a legitimate and reliable PPC Agency is required.
So, when choosing a PPC Agency, remember these six points; choose an agency that is transparent about their pricing and provides clear reporting and valuable recommendations about your campaigns. You should remain in control of your accounts at all times and hold your PPC Agency accountable for realistic results. And if your agency does not meet these expectations, don't be afraid to look elsewhere.
Feel free to contact us if you want to discuss with our PPC expert!