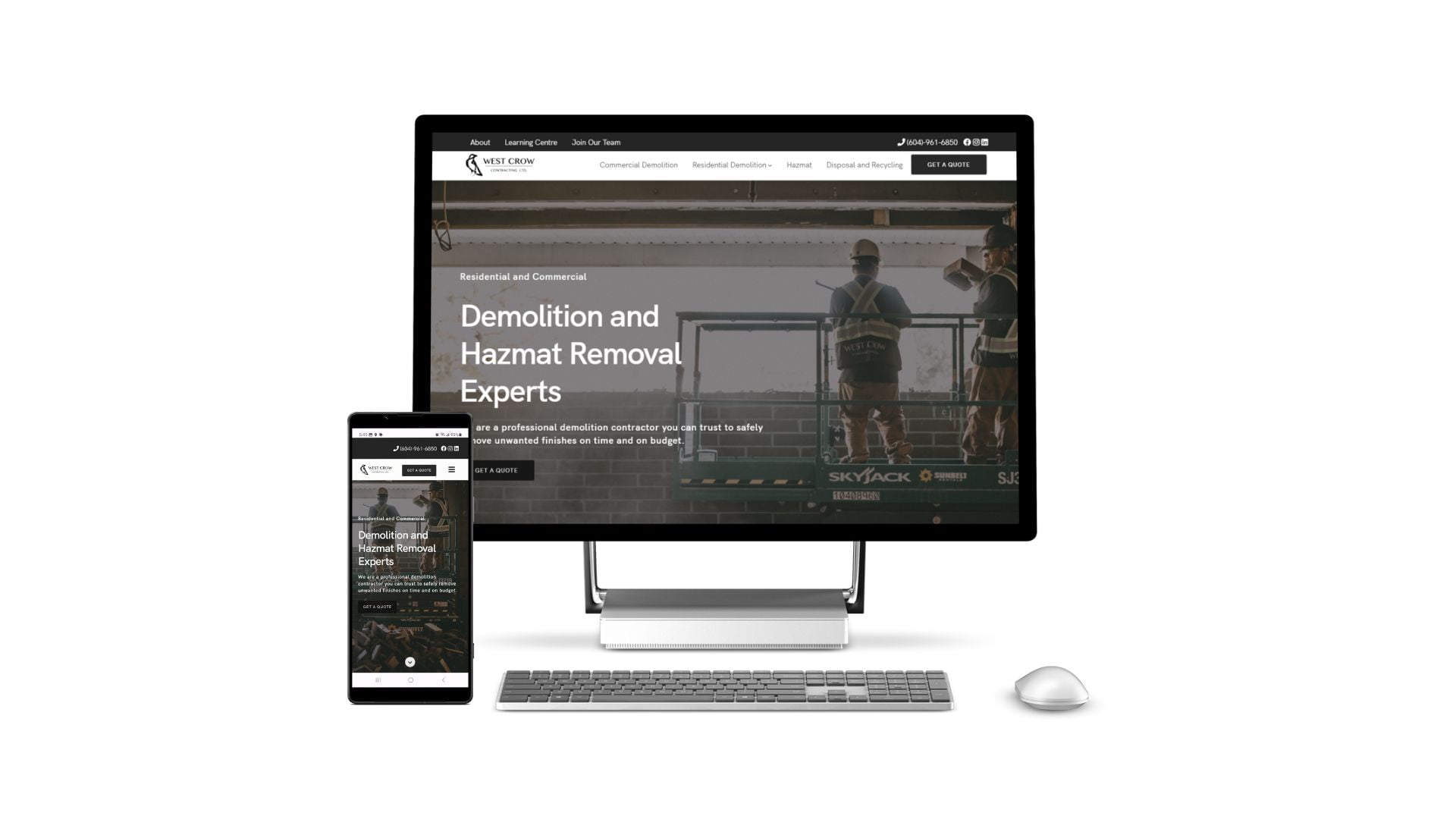 Key Features
Home Page:
Engaging hero section with a compelling tagline and high-quality images representing the company's work
A brief introduction to West Crow Contracting highlighting their expertise, commitment, and service offerings.
Prominent call-to-action buttons leading to contact forms
Services:
Dedicated pages for each service offered, providing a comprehensive overview of the service and its benefits.
Provide details on safety measures and the work process.
Testimonials
Display testimonials from satisfied clients and employees to reinforce the company's reputation for superior service.
Include client names and project details.
Contact:
Contact information, including phone number, email address, and physical address.
Contact form or quote request form for easy communication and lead generation.
Map integration to provide directions to the company's office.
Team:
Showcase the team members and their expertise in the demolition and deconstruction industry.
Provide brief profiles, including their qualifications, experience, and areas of specialization.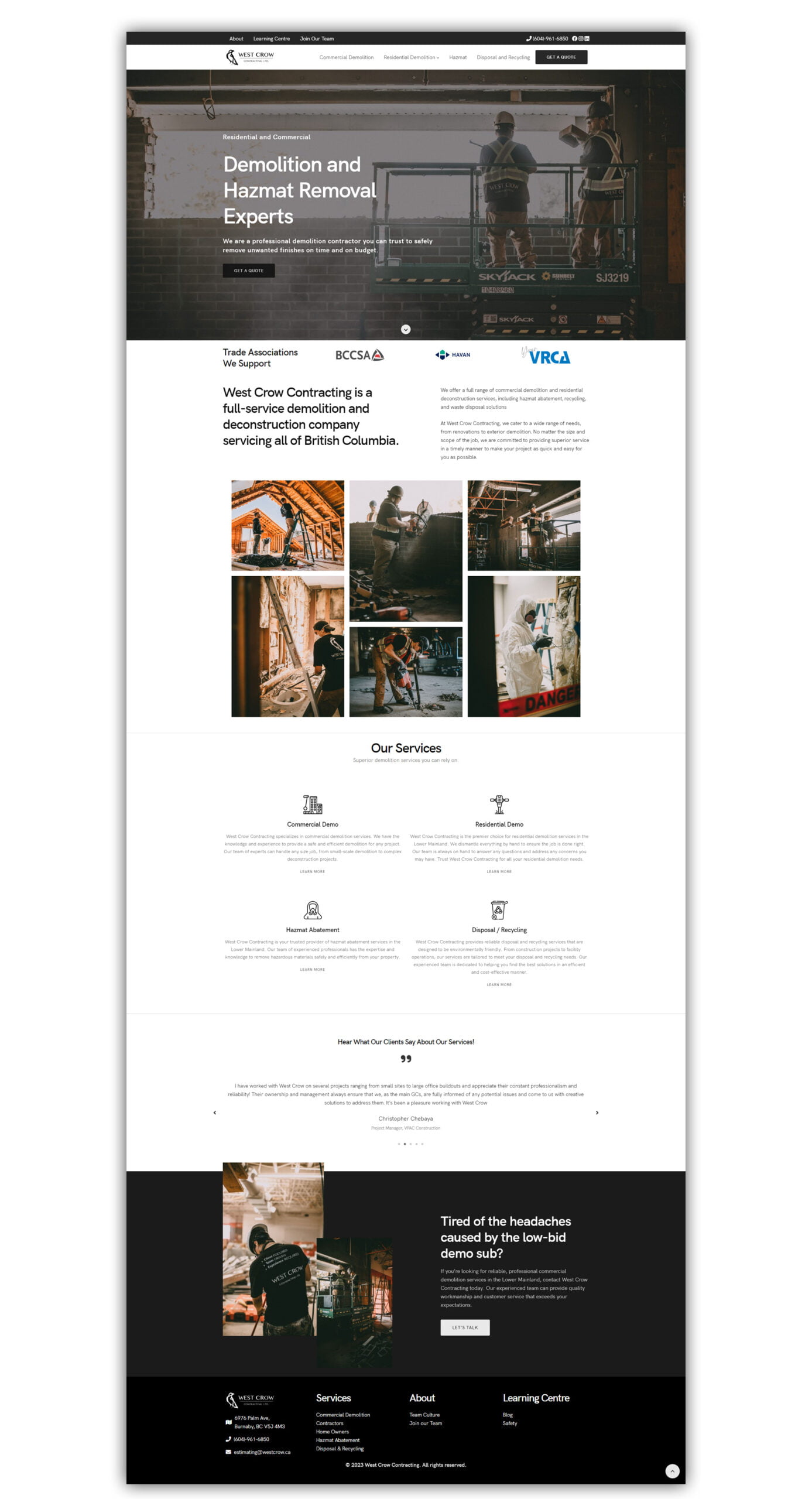 Design Considerations:
Clean and modern design that aligns with the company's brand identity.
Use high-quality images and videos to showcase completed projects and the company's capabilities.
Ensure the website is mobile-friendly and responsive to different devices and screen sizes.
Utilize a user-friendly navigation menu for easy access to different sections of the website.
Incorporate strong and compelling calls-to-action throughout the website to encourage lead generation and conversion.
Implement search engine optimization (SEO) best practices to improve the website's visibility in search engine results.
Integrate social media links to allow visitors to connect and engage with the company on various platforms.