Key Components of a User-Centric and Goal-Driven Website!
Someone recently asked me about the key components of a successful website. To me, a successful website is one that accomplishes its intended goals, whether it's to generate leads, drive sales, increase brand awareness, or provide valuable information to users. Moreover, a successful website should provide a positive user experience.
In my opinion, a UX-focused website design should prioritize the following eleven elements, which I believe are critical for success.
Clear and Concise Messaging: To ensure effective communication with the target audience, the website messaging must be easy to understand, concise, and clear in conveying the business's key value propositions.
Intuitive Navigation: A user-friendly website structure with a logical layout is necessary to make it easy for visitors to find the information they need.
High-quality content: By creating high-quality content, websites can attract and retain visitors, build trust and authority, and ultimately drive conversions.
Engaging Visuals: High-quality visuals, such as videos, graphics, and images, can help capture visitors' attention and maintain their interest in the content.
Fast Loading Time: Slow loading times can cause frustration and lead to visitors leaving the site; therefore, it is important to ensure that the website loads quickly.
Mobile Optimization: With most website traffic coming from mobile devices, the site should be optimized for mobile, using responsive design, easy navigation, and optimized images and other media.
Consistent Branding: Incorporating business branding elements such as logos, colour schemes, and typography can help create a cohesive and memorable user experience.
Clear Calls to Action: The website should have prominently displayed calls to action that encourage users to take specific actions, such as making a purchase, signing up for a newsletter, or filling out a contact form.
Accessibility: The website should be designed to accommodate users with disabilities, including those who use assistive technologies. This includes features such as alternative text for images and videos, intuitive navigation, and a clear site structure.
Search Engine Optimization: The website should be optimized for search engines, including the use of keywords, meta descriptions, and alt tags.
Analytics and Tracking: Integrating analytics and tracking tools can help businesses understand user behaviour and make informed decisions about site design and content, ultimately improving the user experience and driving conversions.
In today's digital age, an effective UX design is crucial for a website's success. To create a positive user experience, these 11 key elements should be taken into consideration. So let's dive into each of these essential components and explain their importance in creating a user-friendly and engaging website.
Clear and Concise Messaging
Establishing a connection with the user and effectively communicating the unique value of the business are critical elements of website design. Clear and concise messaging plays a crucial role in achieving this goal.
To ensure the messaging is easily understood and resonates with the target audience, it is important to understand their needs and pain points.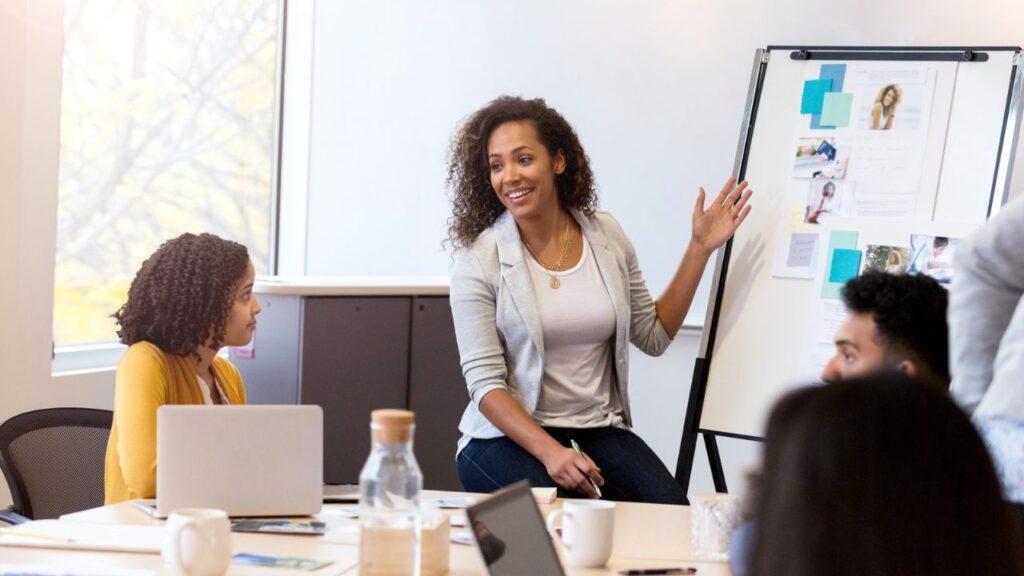 Crafting messaging that speaks directly to the audience and highlights the unique benefits of the product or service being offered is essential.
Presenting the messaging in an organized manner, using headlines, subheadings, and bullet points to break up the content, can make it easy to scan.
The use of images and other visual elements can also help to reinforce the messaging and make it more engaging for the user.
Intuitive Navigation
Creating an intuitive navigation system is crucial in ensuring a positive user experience and helping users easily find the information they need on a website. To achieve this, users should be able to access information quickly and without having to go through numerous pages or menus.
An effective solution is the use of a well-designed navigation menu that is prominently displayed and easy to use. The menu should be structured hierarchically, with main categories and subcategories reflecting the website's content.
Additionally, breadcrumbs can be useful in showing users where they are in the site's structure and allowing them to easily backtrack to previous pages.
Consistency is key, so it's vital to keep the navigation menu the same across all pages of the website, ensuring users always know where to find the information they need. The menu should also be optimized for mobile devices, with a simple and clear design that is easy to use on smaller screens.
Mastering Website Navigation: Best Practices vs. Common Mistakes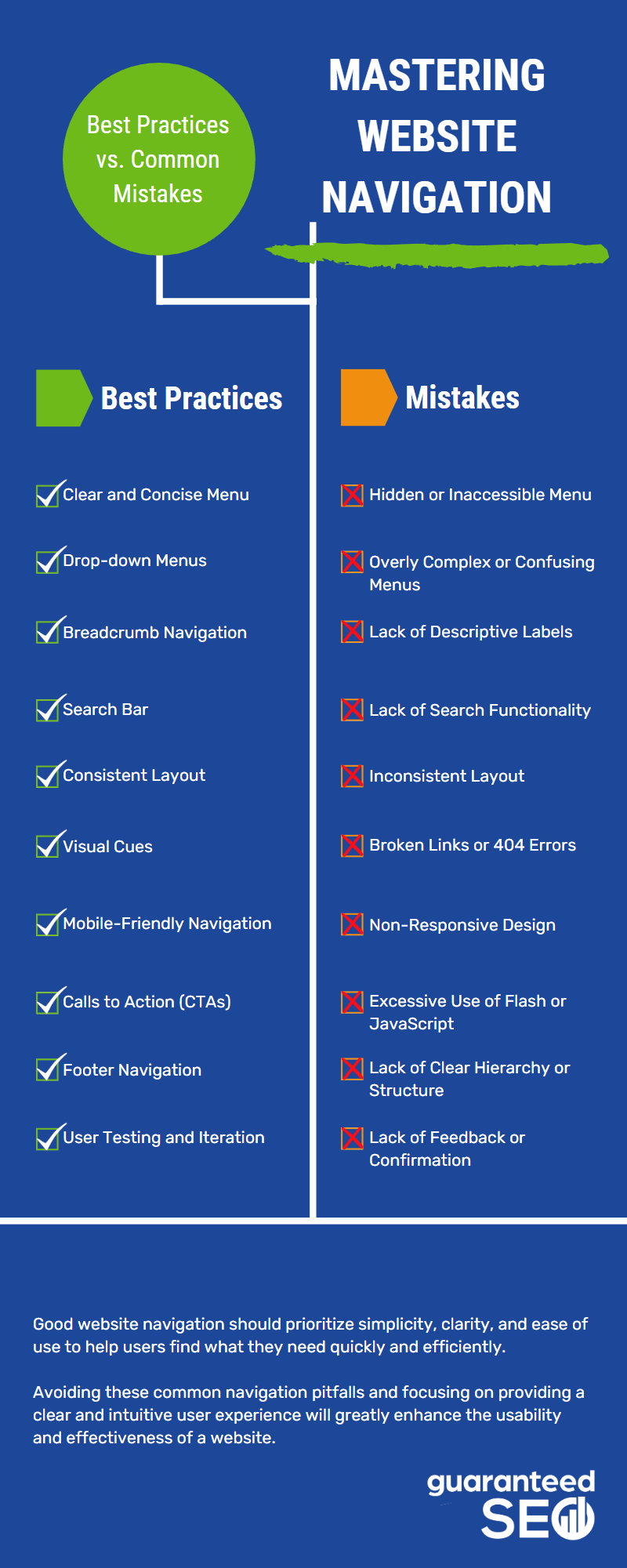 High-quality content
High-quality content is an essential component of a successful website. It refers to any text, images, videos, or other media that are featured on the website and provide value to the target audience. Here are some key characteristics of high-quality content:
Relevance: The content should be relevant to the website's purpose and the needs of the target audience. It should address their pain points, provide solutions, and answer their questions.
Informational value: The content should provide useful and informative information that the audience can apply to their lives or work. It should be well-researched, accurate, and credible.
Engagement: The content should be engaging and compelling, capturing the attention of the audience and keeping them interested. It should be presented in a visually appealing way, using images, videos, or other multimedia elements where appropriate.
Readability: The content should be easy to read and understand, using simple language and a clear structure. It should also be scannable, with headings, subheadings, and bullet points where appropriate.
Voice and tone: The content should be written in a voice and tone that resonates with the target audience. It should be consistent with the brand's voice and tone and should reflect the website's purpose and values.
Engaging Visuals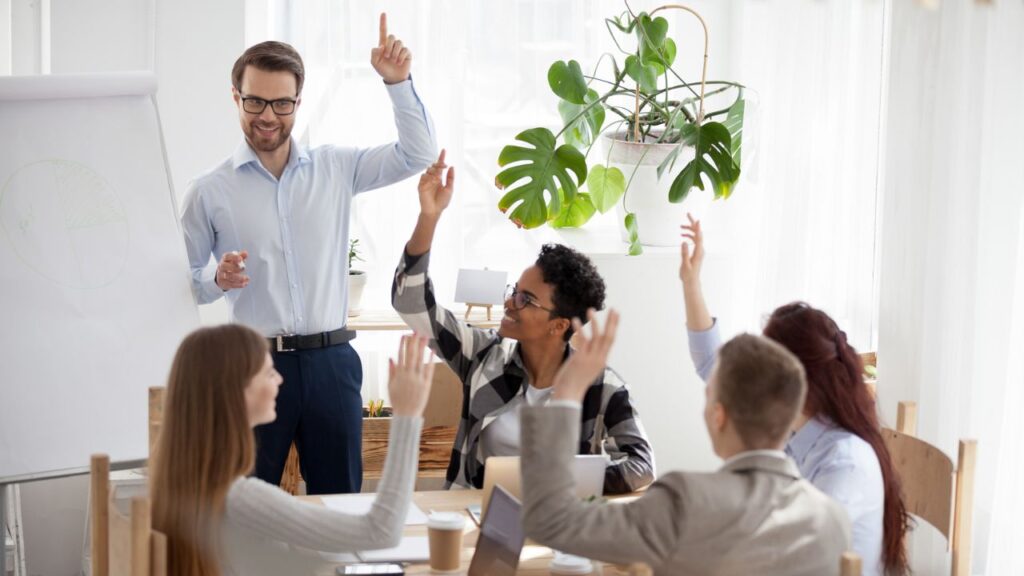 Visuals can keep users engaged with the content of the website. High-quality images, videos, and graphics can capture the attention of visitors and help to convey information in a more engaging and memorable way.
Visuals can be used to break up text and make the content more digestible, as well as to highlight key messages and calls to action. They can also help to establish the brand identity and create an emotional connection with the user.
It's important to use high-quality visuals that are relevant to the content and target audience of the website. Images should be optimized for web use to ensure fast load times, and videos should be compressed and hosted on a reliable platform to avoid buffering or playback issues.
The use of animations and interactive elements can also help to make the website more engaging and interactive, encouraging users to spend more time on the site and explore its content.
Fast Loading Time
Research has shown that users have very little patience for slow-loading websites and often abandon a site if it takes more than a few seconds to load.
The average website load speed in 2023 is 3.21 seconds. This means that it takes an average of 3.21 seconds for a web page to load completely on a user's device. However, it is important to note that this is just an average and the actual load time can vary depending on a number of factors, such as the user's internet connection speed, the type of device they are using, and the size and complexity of the website.
It is generally considered that a website load time of 3 seconds or less is acceptable, while a load time of more than 3 seconds can start to cause users to lose patience and leave the website. For this reason, it is important to optimize your website for speed in order to provide the best possible user experience.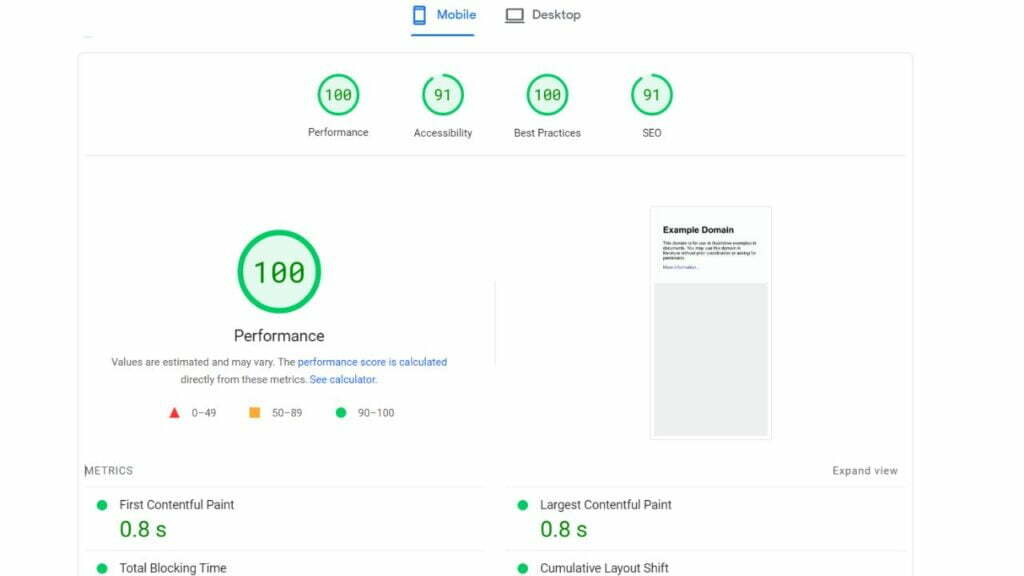 To achieve fast loading times, it's crucial to optimize the website for speed. This can be accomplished through various techniques, such as optimizing images and videos, reducing the size of CSS and JavaScript files, and utilizing a Content Delivery Network (CDN) to distribute static assets.
Furthermore, selecting a reliable web hosting provider that can offer quick server response times and minimize downtime is critical. The website should be frequently tested for speed and performance, with any issues being addressed promptly.
In addition, designing the website with speed in mind is essential, using lightweight code and reducing the use of complex scripts and plugins that can hinder loading times.
Mobile Optimization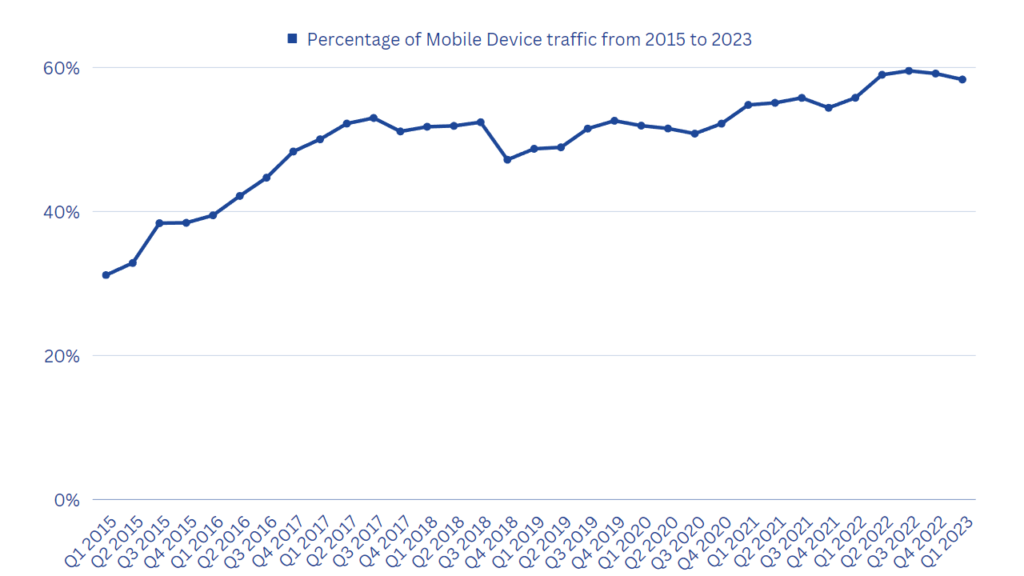 In 2023, almost 60% of website traffic is coming from mobile. To ensure that the website is accessible to users on all devices, it's important to use responsive design, which automatically adjusts the layout of the website to fit the screen size of the device being used.
It's also important to optimize images and other media for mobile devices, using techniques such as responsive images and lazy loading to ensure fast load times and minimal data usage.
In addition, the website should be designed with mobile users in mind, using a simple and intuitive layout that is easy to navigate on a small screen. This may involve simplifying the navigation menu, using larger fonts and buttons, and minimizing the amount of text and other content on the page.
Make sure to test the website on a variety of devices and screen sizes to ensure that it looks and functions correctly for all users. This includes testing on both iOS and Android devices, as well as different screen sizes and resolutions.
Consistent Branding
Consistent branding helps to establish the identity of the business and creates a sense of familiarity and trust with the user. It also helps to create a cohesive user experience across all touchpoints, including the website, social media, and other marketing channels.
It's important to use the same colour scheme, fonts, and visual elements across all pages of the website. This includes the use of a consistent logo and tagline, as well as the use of brand colours and fonts for headings, body text, and other elements.
It's also important to ensure that the website reflects the values and messaging of the brand, including the tone of voice and messaging used throughout the site.
Clear Calls to Action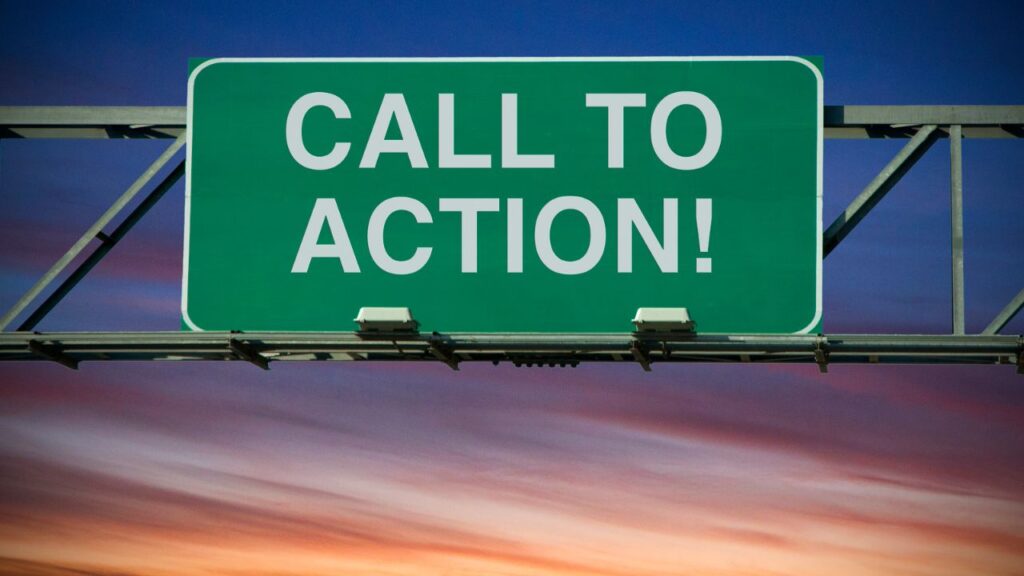 Clear and prominent CTAs could encourage users to take specific actions that align with the business goals, such as filling out a contact form, making a purchase, or subscribing to a newsletter.
To be effective, CTAs should be placed prominently on the page and use clear, action-oriented language that tells the user what they need to do next.
It's also important to ensure that the CTAs are designed to stand out visually, using colour and design to draw attention to the button or link.
In addition, it's important to test different variations of CTAs to determine which ones are most effective in achieving the desired outcome. A/B testing can be used to compare different CTAs and determine which ones are most effective in driving conversions.
Website Accessibility
You cannot build a user-centred design without considering accessibility. Your goal should be to create an inclusive user experience and ensure all users can access and use the site, regardless of their abilities.
Accessibility guidelines, such as the Web Content Accessibility Guidelines (WCAG), provide guidance on making websites accessible. This includes ensuring that the website is keyboard accessible, providing alternative text for images, and using descriptive labels for form fields.
In addition, it's important to consider the needs of users with visual impairments, hearing impairments, and cognitive disabilities. For example, use high-contrast colours for your text, buttons, call-to-actions, closed captions for your videos, etc.
Search Engine Optimization
Design your website for the User First, Yes! But do not forget about the search engines.
Search Engine Optimization (SEO) involves optimizing the website to improve its ranking in search engine results pages (SERPs), which can help increase traffic to the site and improve its visibility.
You need to conduct keyword research and include keywords in the website content that are relevant to your audience, including in the headlines, body text, and meta descriptions. It's also important to use descriptive alt tags for images, which can help improve the website's accessibility as well as its SEO.
It's important to keep in mind that SEO is an ongoing process and requires regular monitoring and adjustment. As search engine algorithms change, it's important to stay up-to-date on best practices and make changes to the website as needed to ensure that it remains optimized for search engines.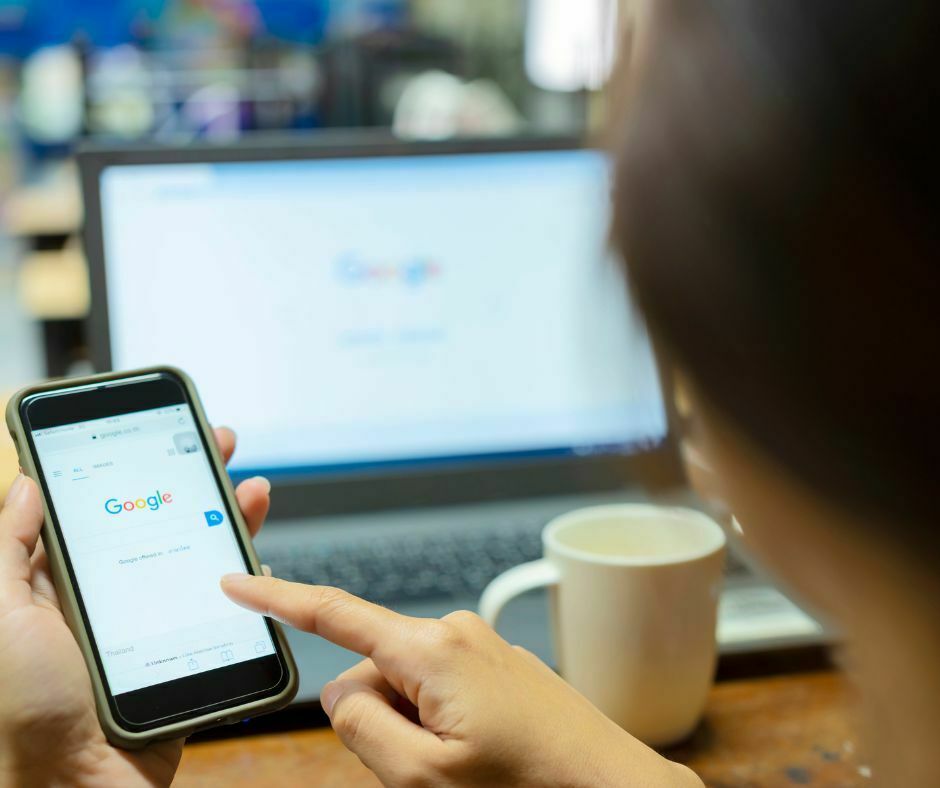 Analytics and Tracking
To track user behaviour and engagement, you can use analytics tools such as Google Analytics, which provides data on website traffic, user behaviour, and other key metrics. By setting up conversion tracking and other goal tracking within the analytics tool, you can also track specific user actions, such as completing a purchase or filling out a contact form, which pages are most popular, and which elements are most effective in achieving the site's goals.
Review and analyze the data regularly to make informed decisions about the design and content of your website.
Conclusion
UX-driven website design involves a range of elements that are essential for creating a successful website. By incorporating these elements you can create a user-friendly, visually appealing, and effective online presence that meets the needs of your audience.
If you're looking to create or improve your website, I encourage you to consider each of these important elements in your design process. Think about your target audience and what they need from your website, and use these elements to create a user-friendly and effective online presence that meets their needs.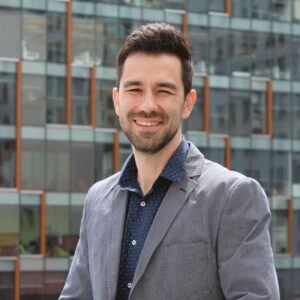 About the author
Milen is a digital marketing expert with a focus on local SEO, Google Ads, social media advertising, and UX design. With over a decade of experience, Milen has implemented successful digital marketing strategies for local businesses.